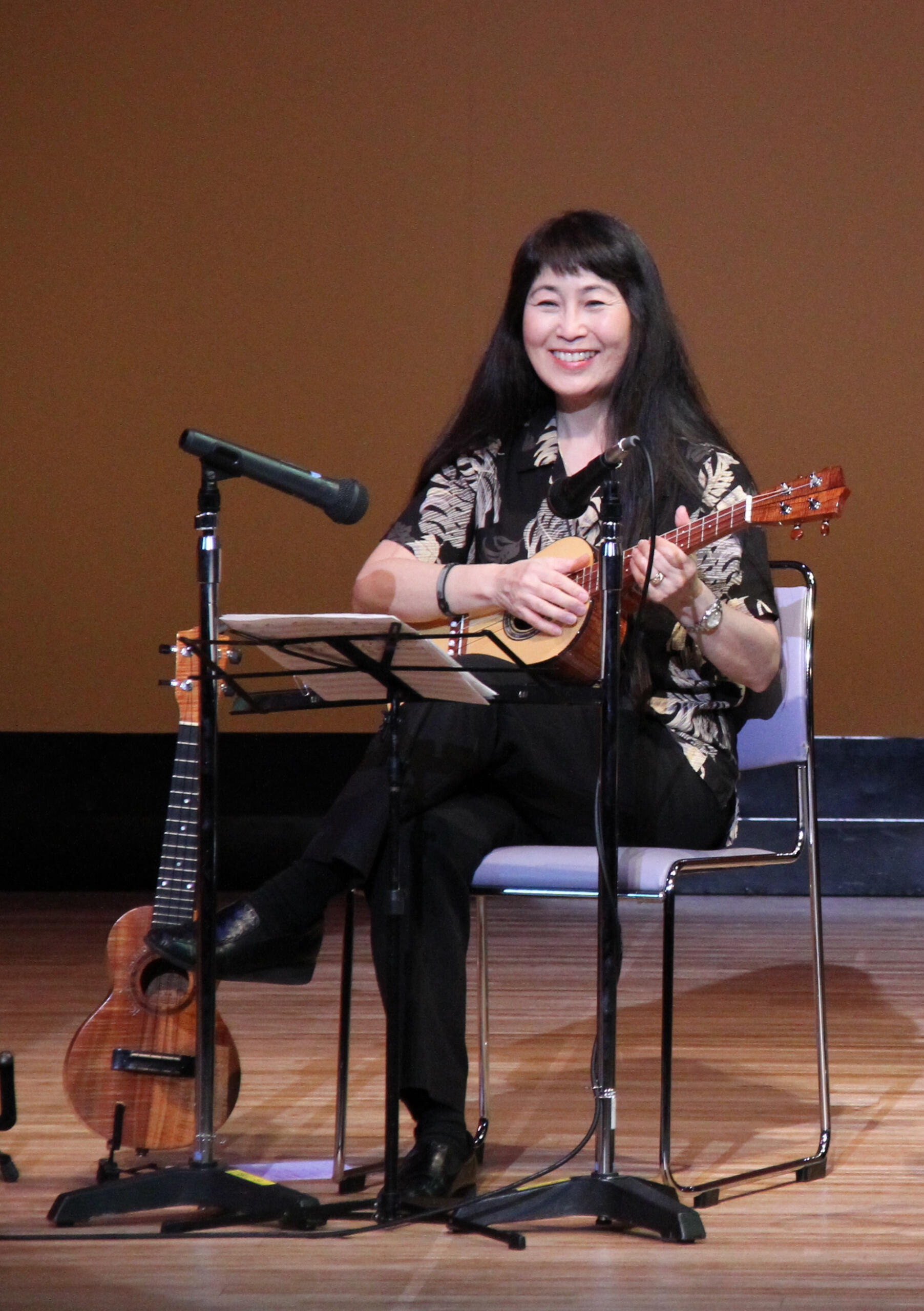 'Ukulele Lessons
Like the guitar, the ʻukulele is a very versatile instrument, capable of playing pretty much any genre of music. There are some important basics to learn but gradually, the development of techniques with both hands come into play. A bit of music theory can also go a long way and prove to be quite useful. Ear training is a must. Learn to depend on your ear and not just written music in front of you that you read, and you will open yourself to your own unlimited creativity.
English and 'Ukulele
Lessons are taught in English but Japanese is used when necessary with Japanese students. Previously I had studied a foreign language formally for two years, and found myself unable to converse in that language, but what an eye-opening experience it was when I had a foreign roommate in college and naturally picked up her language well enough to converse. This experience made way for the practical approach I have when teaching English to non-native English speakers, so conversational skills can be developed quickly.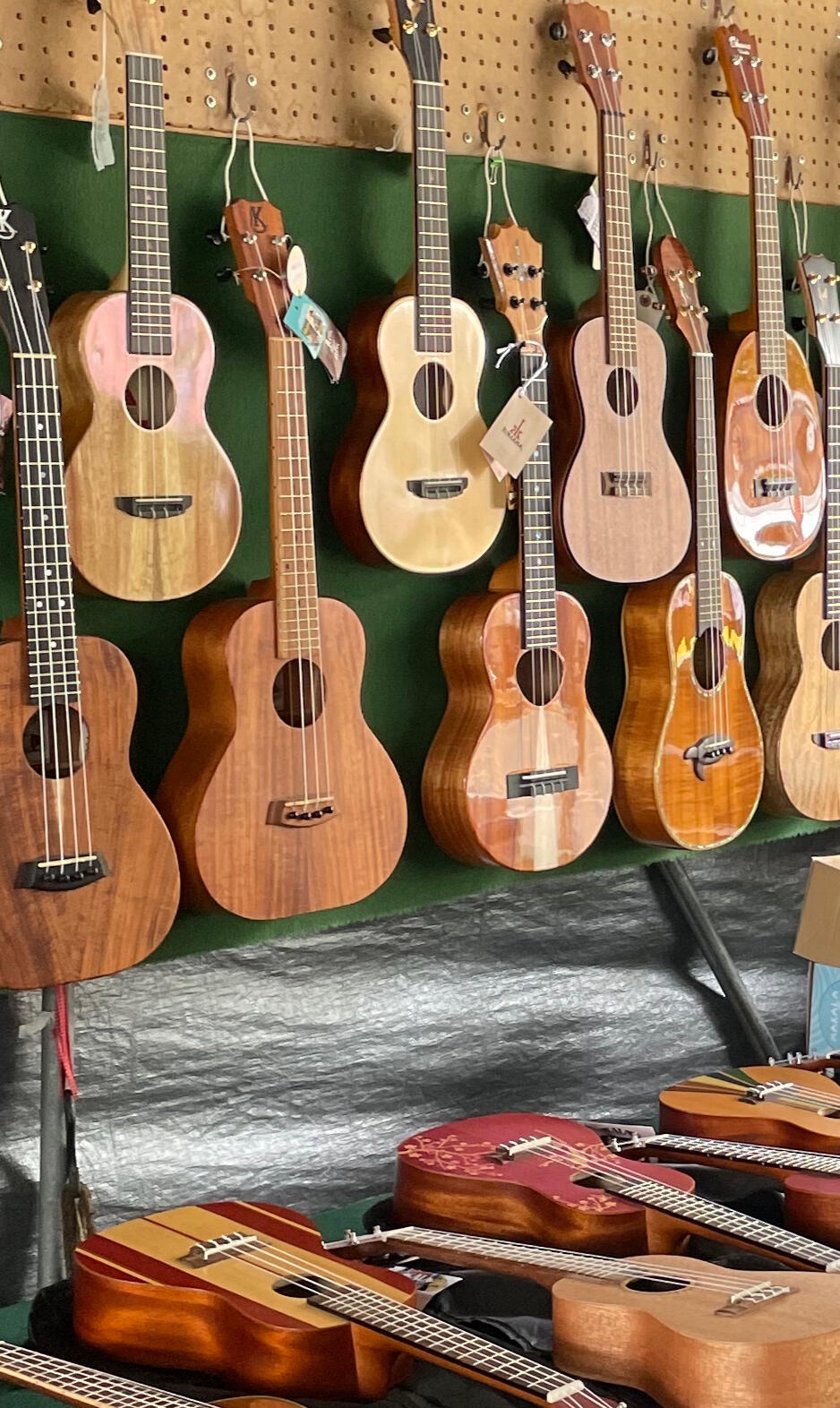 About Me
Kuʻulei Mamo here. I am a certified teacher (grades K-12) and a professional musician (AFM Local 677). Besides the ʻukulele, I'm also passionate about teaching English. Born and raised in Hawaii, the ʻukulele was the first instrument I learned to play, as my father was an ʻukulele teacher and taught me how to play as soon as I was able to hold the instrument. In my childhood, I also studied drums and performed in various rock bands as well as being a percussionist in my junior high and high school bands before entering the University of Hawaii as a percussionist, majoring in Music Education. Later, I transferred to Roosevelt University "Chicago, Illinois", where I completed my undergraduate studies with a Music Education/Special Education Concentration degree.
Lets Connect
Please send me a message to inquire about ukulele lessons or ask general questions.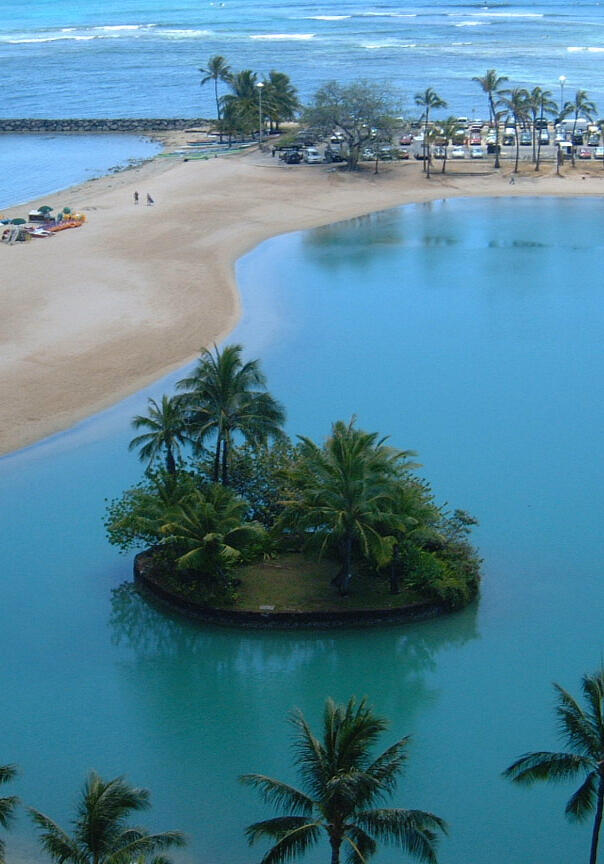 E komo mai!
この度は、弊社ホームページをご覧いただきありがとうございます。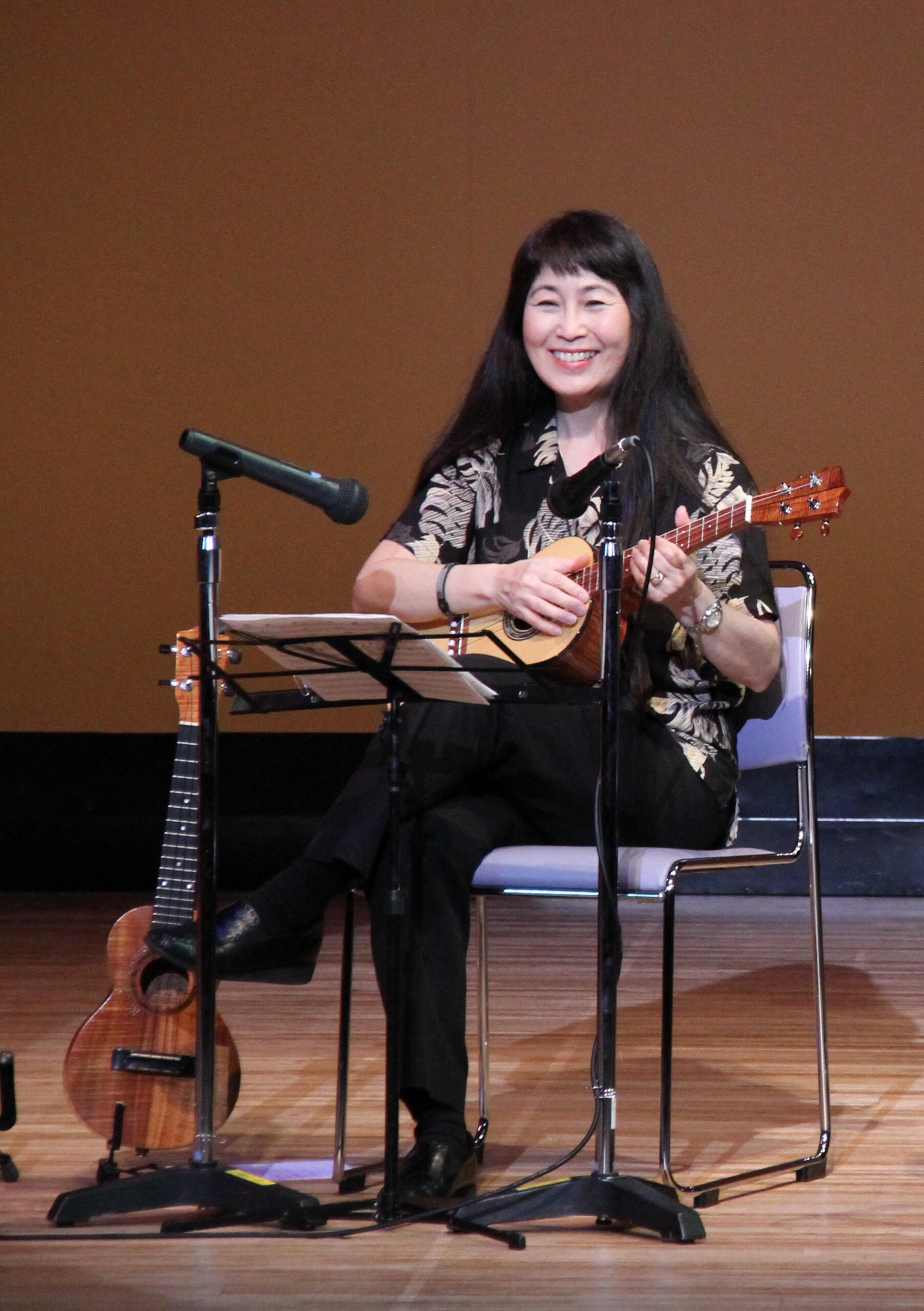 'Ukulele Lessons
ギターと同様、ウクレレは非常に汎用性の高い楽器で、どんなジャンルの音楽でも演奏することができます。基本的な奏法はもちろんですが、両手を使った奏法も徐々に身につけることができます。音楽理論も少し勉強しておくと、とても役に立ちます。耳の訓練は必須です。目の前にある楽譜を読むだけでなく、自分の耳に頼ることを覚えれば、自分自身の無限の創造性を開花させることができるのです。
English and 'Ukulele
レッスンは通常、英語で行われますが、英語を母国語としない人のために日本語が使用されます。以前、ある外国語を2年間正式に勉強したのですが、その言語で会話することができなかったのです。しかし、大学時代に外国人のルームメイトがいて、その言語を自然に覚えて会話ができるようになったときは、目からうろこが落ちるような体験でした。この経験が、英語を母国語としない人たちに英語を教える際に、会話力を早く身につけさせるための実践的なアプローチにつながったのだと思います。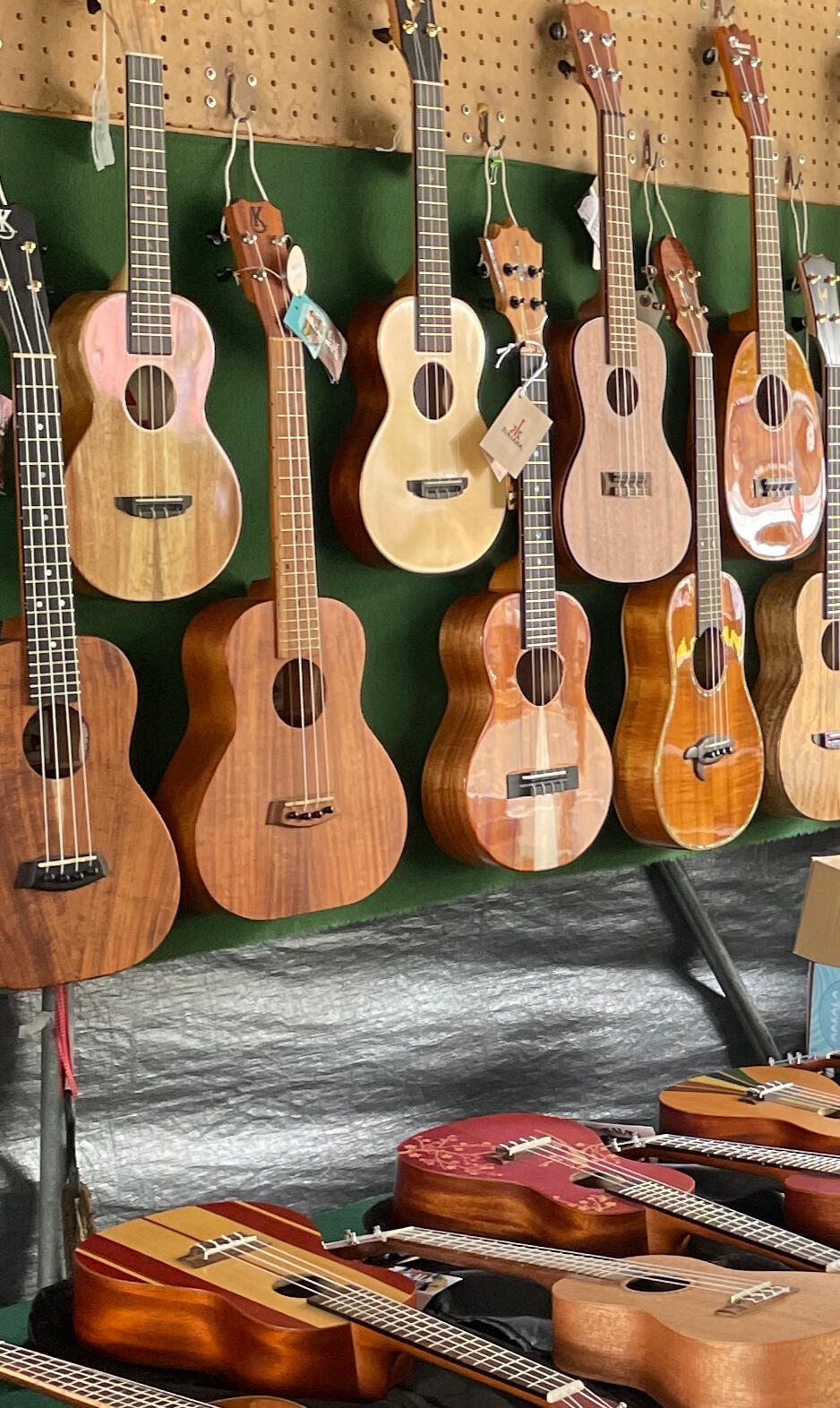 About Me
Kuʻulei Mamoです。私は教員免許(幼稚園から12年生)とプロのミュージシャン(AFM Local 677)の資格を持っています。ウクレレだけでなく、英語を教えることにも情熱を注いでいます。ハワイで生まれ育った私は、父がウクレレの先生で、楽器を持てるようになるとすぐに弾き方を教えてくれたので、ウクレレは初めて習う楽器でした。幼少期にはドラムも習い、さまざまなロックバンドで演奏したほか、中学・高校ではバンドのパーカッショニストとして活躍し、ハワイ大学にパーカッショニストとして入学、音楽教育学を専攻しました。その後、ルーズベルト大学「シカゴ、イリノイ州」に編入し、音楽教育/特別教育集中の学位で学部課程を修了しました。
Lets Connect
ウクレレレッスンに関するお問い合わせや一般的なご質問は、メッセージでお願いします。